Hotspot.webui Manager allows you to change WiFi password, Network Name (SSID), and default AT&T Turbo Hotspot 2 settings at http://hotspot.webui.
How to login to Hotspot.webui?
Open a browser and type http://hotspot.webui in the address bar.
Enter the Login Password and click Login.

You will be logged in to the Hotspot.webui Manager.
Note: The admin password is the last 8-digits of the IMEI code, which is printed on the device label underneath the battery. IMEI code is also listed on the Device Details screen of your device. To access the Web Admin Page, your device needs to be connected to the AT&T Turbo Hotspot network.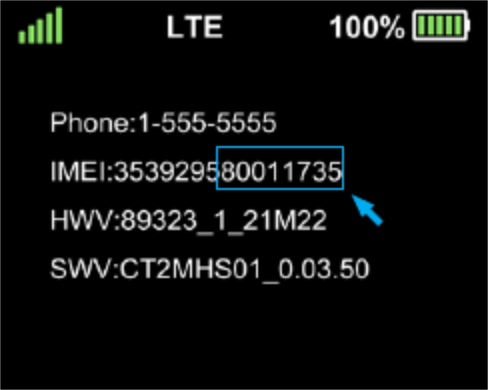 How to change Wi-Fi Password and Network Name (SSID)?
Log in to the Online WebUI Manager.
From the menu, select Wi-Fi > Wi-Fi Basic Settings.

Enter the WiFi Network Name in the Network Name(SSID) field.

Enter the WiFi Password in the Password field.
Click Save and click OK to confirm.
You can enable/disable or set up both the respective 2.4 GHz and 5 GHz Wi-Fi networks. Your Wi-Fi network will restart upon saving the changes.