Mercusys web management page allows you to change WiFi password, Network Name (SSID), and default router settings at http://mwlogin.net or 192.168.1.1.
How to login to Mercusys router?
Open a browser and type http://mwlogin.net or 192.168.1.1 in the address bar.
Enter the Login Password to Login.

You will be logged in to the Mercusys router interface.
Note: This applies to models MW301R, MW305R, MW325R, MR50G, MR70X, MR30G, and AC10.
For other models, enter admin for both Username and Password and click Login.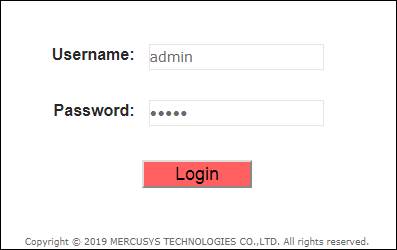 If you are logging in for the first time, you will be required to Create Login Password for accessing the web-based management page. If you forgot the Login password, you can restore the router to its factory default settings. Power on the router and press and hold the Reset button until the LEDs light up.
How to change Mercusys WiFi password and SSID?
Login to Mercusys router management page.
From the home screen under Basic settings, click on Wireless.

Enter Network Name in the SSID field.
Enter the WiFi password in the Password field.

Press the Save button to apply the changes.
If you have a dual-band router, you will require to set up 2.4GHz and 5GHz network bands separately. The steps are applicable for MW305R, MW300D, MW325R, and all other models.