Vi MiFi Web Interface allows you to change WiFi password, Network Name (SSID), and default Vi Mobile WiFi device settings at http://192.168.1.1.
How to login to Vi MiFi device?
Open a browser and type 192.168.1.1 in the address bar.
Enter User name: admin and Password: admin and click Login.

You will be logged in to the Vi MiFi Web Interface.
Note: The default SSID (WiFi network name), WiFi Password, IP Address, User Name, and Password are printed on the Vi Mobile WiFi device Label placed in the battery compartment.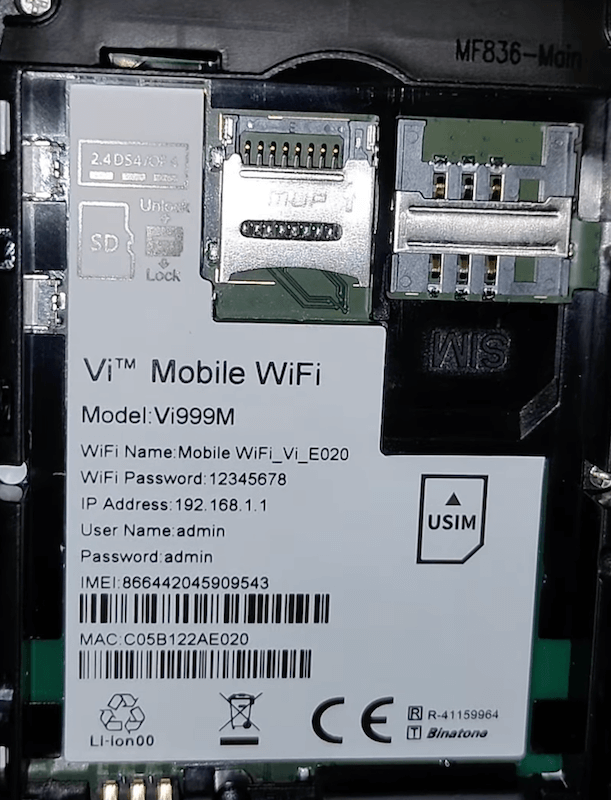 How to change Vi MiFi Password and Network Name?
Log in to the Vi MiFi Web Interface.

Select Wi-Fi Settings from the dashboard > Wi-Fi Settings.
Enter the WiFi Name in the Network Name(SSID) field.
Enter the WiFi Password in the Pass Phrase field.

Press Apply to save the settings.

When the changes are complete, you need to login again.